Thanks for making us NJ's most trusted roofing company since 1990
Roofing Contractors in Montclair, NJ
Are you in search of reliable and professional roofing contractors in Montclair, NJ? Look no further than Roof 4 Roof! With years of experience and a commitment to quality, we are your go-to choice for all your roofing needs. Whether you require residential or commercial roofing services, we have you covered.
We take pride in delivering top-notch roofing solutions that exceed your expectations. As the leading roofing contractors in Montclair, we offer a range of services tailored to meet your specific requirements. Our team of skilled professionals is dedicated to ensuring the longevity, durability, and aesthetics of your roof.
Over 20,000 happy clients and over 25 million sq. ft. of roofing and exteriors installed
Since 1990, Roof4Roof has been an industry leader serving Northern NJ servicing the needs of residential, commercial, multi-family and church clients. We are unique because of our depth of experience for also for our charitable giving business model. In the last 12 years, we have helped approximately 1200 families with home improvements and other needed services. You can feel confident that you are dealing with an experienced company with a mission to help others.
Read More
Our services include repairing and maintaining all types of Flat Roofs, Shingle Roofs, Slate and Tile Roofs, along with Siding, Chimneys, Skylights, Gutters and more. In addition, we also handled Mold/Water Remediation, Exterior and Interior Painting, Kitchen & Bathroom Resurfacing, Insulation and all types of flooring,
For your protection and ours, we are fully licensed, insured, trained and accredited. Thank you again for considering Roof4Roof and we look forward to serving you.
Our Services
Residential Roofing
Our expertise extends to residential roofing projects, where we combine quality materials, precision installation, and a keen eye for detail. From roof inspections and repairs to complete roof replacements, we handle it all with the utmost care.
Commercial Roofing
For businesses, we offer comprehensive commercial roofing services. Whether you have a flat roof or a sloped one, our skilled technicians have the expertise to ensure the integrity of your commercial property's roof.
Contact New
"*" indicates required fields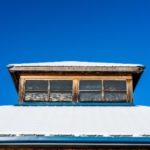 Roof Inspections
Regular roof inspections are essential to identify any underlying issues before they become major problems. Our team conducts thorough inspections to catch potential leaks, damages, or deterioration, allowing us to address them promptly.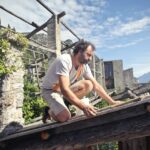 Roof Repairs
If your roof is showing signs of damage, don't wait until it worsens. Our roofing experts are adept at repairing various roofing issues, including leaks, missing shingles, and more.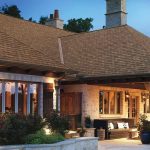 Roof Replacements
When repairs are no longer sufficient, our team can execute seamless roof replacements. We work with high-quality materials and modern techniques to ensure your new roof stands the test of time.
Roof4Roof has a 30-year track record with over 20,000 Satisfied Customers.
Roof4Roof has installed over 20 Million square feet of Roofing, Siding and Waterproofing.
Roof4Roof has helped 1,200 families in need with Free Emergency Home Repairs and other assistance in the US and abroad.
For over 30 years, Roof4Roof has been fully Certified, Trained and Experienced in all phases of Roofing, Waterproofing and Restoration.
Contact Us Today!
When you choose Roof 4 Roof, you're choosing a commitment to excellence, professionalism, and customer satisfaction. Our aim is to provide the residents and businesses of Montclair, NJ, with roofing solutions that offer both aesthetic appeal and functional durability. Get in touch with us today for all your roofing needs!
Over 30 years of experience installing, repairing & maintaining roofs in NJ.
Commercial & Industrial Roofs
Obtain the longest warranty in flat roofs when getting one of our exclusive packages
Churches & Synagogues
Restorer of hundreds of churches throughout Northern and Central New Jersey. *Approved vendors with the Archdiocese and Diocese.
Condos & Multi-family
Whether a small, medium or large multi-family property, we'll handle all of your roofing repairs and maintenance projects.
Home is Where the Heart is
Whether a small, medium or large multi-family property, we'll handle all of your roofing repairs and maintenance projects.
Brick & Stucco Repairs/Maintenance
Chimney Inspections & Repairs
Skylights Repairs, Replacements & Tinting
Vinyl Aluminum, Hardie & Wood Siding
Gutter Repairs, Cleaning & Maintenance
Mold & Water Damage Remediation
We love our clients and they love us too!
Regarded as a contractor company to trust, we have been highly rated, with over 500 in-person reviews and digital platforms: