One of life's most basic needs is a roof over your head, Essex County contractor Chuck Anania says.
BLOOMFIELD, NJ — One of life's most basic needs is shelter. That's what motivates Bloomfield High alum and Essex County contractor Chuck Anania in his quest to help others keep a roof over their heads.
Anania is the president and founder of Roof4Roof, a "for-profit, for-progress" roofing and remodeling company that's installed more than 15,000,000 square feet of roofing, siding, and remodeling services over the past 25 years.
Here's the kicker: Anania reinvests proceeds from every project to help families in need of shelter. To date, Roof4Roof has helped more than 700 families in the U.S. and overseas, donating more than $700,000 of the company's profits, according to Anania.
"One of life's most basic needs is shelter," the contractor said. "And keeping a safe, dry roof over your family's heads has become increasingly difficult for many homeowners."
Anania said that he was first inspired to start giving back after a life-changing trip to Cali, Colombia. During that trip, Anania encountered "extreme poverty and terrible conditions" such as collapsing roofs which posed serious health, safety and quality of life issues.
And that's when he decided to put his decades of repair work to good use.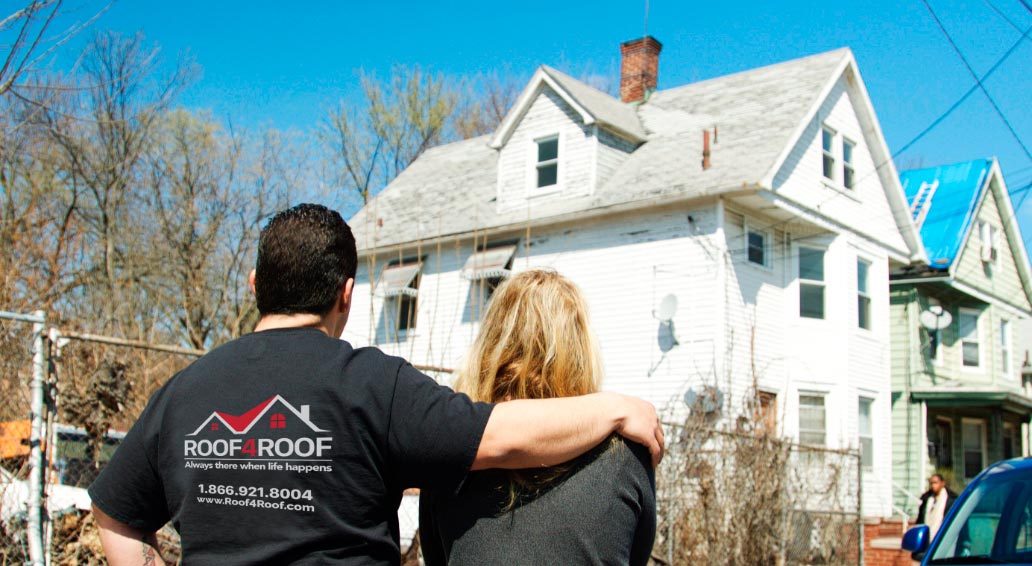 SKYLINE COMMUNITY CHURCH
While Anania now makes an annual trip to Colombia to help dozens of families with free roofing and emergency home repairs, he also tries to make a difference on a local level.
This summer, he got the chance to help out Skyline Community Church in Bloomfield renovate its first permanent location, learning about the congregation's need through one of his employees who attends the church.
"Getting a building is fantastic, but comes with a lot of expenses to fix up this old campus." Skyline Pastor Chris High explained. "It was pretty clear we needed some help with the roof. It had dips where the plywood underneath was giving way."
Enter Anania.
"When Chuck called and offered to fix this roof I could not believe it," High said. "It allows us to focus the little funds we have on other projects and our man hours as well."
Now, the church will be able to use the funds for its children program, Skykidz, which teaches children in kindergarten about how to make wise choices, God's love, and to treat others the way you wish to be treated, High said.
"Skyline is a very caring and trustworthy group of people," Anania said. "We are glad to help where we could."
In case Anania's name seems familiar, he's been involved in several local charity and community events over the past years. In 2012, he took to the streets of Essex County on a long-distance bike ride to raise money for Roof4Roof, pedaling hundreds of miles through Verona, Montclair, Bloomfield and Belleville.
###
Original article featured in Bloomfield Patch.
See related article: Roofer Bikes to Raise Money for Charity